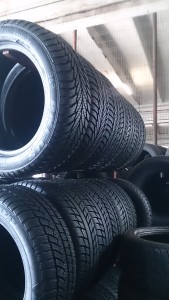 Dealing with all kind of tyres we are always interested in good offers for new tires.
If the offers are good, we are interested in new tyres from premium brands, budget brands and Chinese brands.
The new tyres can be for passenger cars, commercial vans, 4x4s and trucks.
Old DOTs and stock clearances are also interesting for us.
Also, we can trade retreaded tyres or part worn tyres for new tyres. Please send us your offers.